ACTIVIDAD ENZIMÁTICA Y PROCESO DE INFECCIÓN INICIAL DE LA PLANTA DE GUARANÁ (Paullinia cupana) POR CEPAS PATOGÉNICAS Y ENDOFÍTICAS DE Colletotrichum guaranicola
Marcely Andrade da Silva

Federal University of Amazonas-UFAM, - Coroado, Manaus, Amazonas, Brazil.

Cledir Santos

Universidad de La Frontera, Department of Chemical Sciences and Natural Resources, Temuco, Chile.

Francisco Pérez-Nevado

Universidad de Extremadura, Escuela de Ingenierías Agrarias, Departament of Animal Production and Food Sciences, Badajoz, Spain.

Nelson Lima

Universidade do Minho, Campus of Gualtar, Biological Engineering Centre, Micoteca da Universidade do Minho, Braga, Portugal.

Jânia Lilia da Silva-Bentes

Federal University of Amazonas-UFAM, - Coroado, Manaus, Amazonas, Brazil.
Palabras clave:
Colletotricgum guaranicola, Paullinia cupana var. sorbilis, pathogenesis
Resumen
Anthracnose of the guarana plant (Paullinia cupana) is a disease caused by Colletotrichum guaranicola Albuq. Few studies have analyzed the origin, the form of penetration and the colonization of endophytic fungi in the guarana plant. This study aimed to determine differences in the enzymatic activities of endophytic and pathogenic strains of C. guaranicola during the initial infection process in leaves of clones sensitive to guarana anthracnose. Fourteen pathogenic and nine endophytic strains of C. guaranicola were isolated from guarana leaves with and without anthracnose symptoms, respectively. The enzymatic activities of protease, amylase, polyphenol oxidase, lipase, pectinase, and cellulolytic activities were evaluated for each fungal strain. The experimental design for each enzymatic assay was completely randomized with five replicates. The enzymatic evaluation was based on the measurement of halo produced by the enzyme reaction in each assay. Conidia were evaluated during germination and appressoria formation. Results did not detect enzymatic difference between pathogenic and endophytic strains. Data prior to germination showed differences between endophytic and pathogenic strains. Colonization of plant tissues by pathogenic strain was evidenced after the appearance of disease symptoms 48 hours after inoculation (hai), while for endophytic strains the presence of appressoria was observed on the surface of the epidermis 48 hai, and colonization of cells was not observed.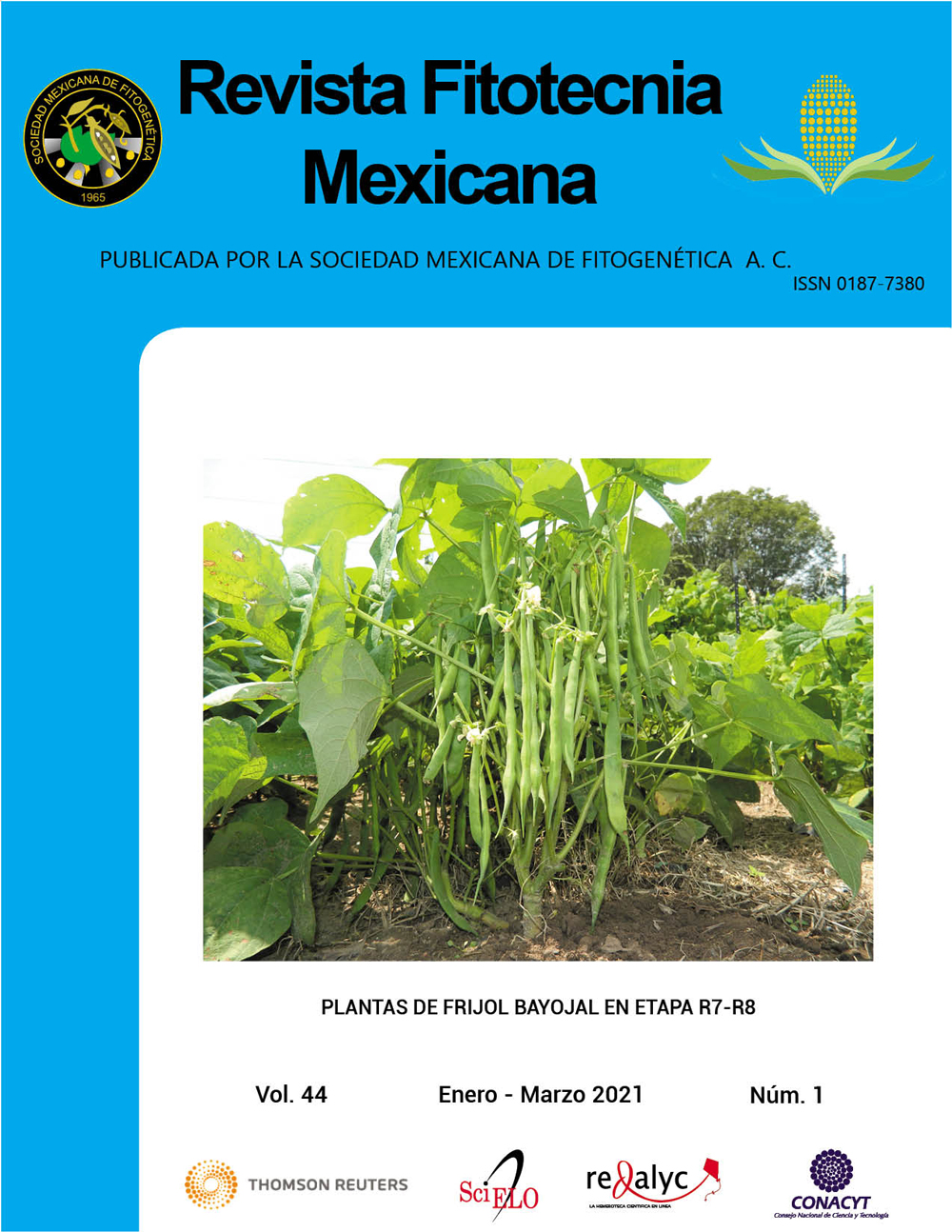 Sección
Artículo Científico